Recently, news about blockchain – the technology behind today's hottest digital currency has attracted a lot of attention. However, one thing that people may not know is that blockchain technology has had a great influence on the Accounting industry and is definitely a technology trend that experts in the Finance – Accounting – Auditing industry. Math cannot "ignore" the future.
Blockchain technology is seen as an open and decentralized ledger, capable of recording and verifying transactions without trusting an intermediary authority. The technology itself exists as a file that stores a lot of recorded transactions called a block. Each block contains a timestamp and a sequence of numbers leading to the previous block, known as a "fingerprint". Blockchain is designed to be null and void from modification of data and cannot be retroactive.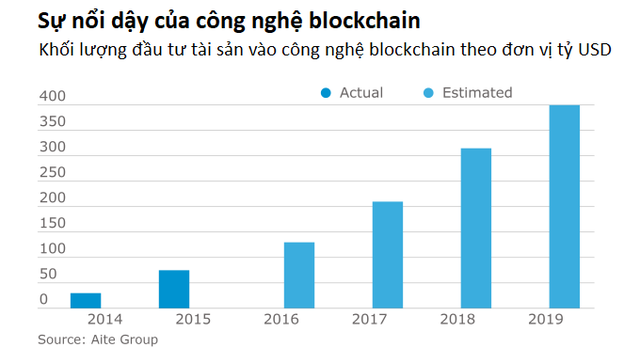 Blockchain technology in Accounting – Audit greatly reduces the possibility of errors when collating complex and disparate information from various sources. Furthermore, accounting records cannot be edited and changed once saved to the blockchain, even if requested by the owner of the accounting system.
Because on the blockchain platform, every daily transaction is recorded and authenticated, so the integrity of financial records is guaranteed. In addition to the impressive capabilities mentioned above, this technology has the potential to reduce or even eliminate the need to audit data resources.
Here are a few applications of blockchain technology in the Accounting – Auditing industry:
– Traceable audit evidence;
– Automated audit process;
– Transaction authentication;
– Track property ownership;
– Smart contracts;
– Registration and inventory system for all assets, from raw materials to intellectual property
Thus, the development of science and technology along with the advent of blockchain is bringing positive impacts to the economy in general and the Finance – Accounting industry in particular. However, in order to grasp the opportunities presented by this development, accountants must stay up to date with the trends of these changes to the industry, familiarize themselves with new concepts such as big data and new concepts. ), cryptography, ledger systems (blockchain), payment systems, payments via mobile devices and new platforms connecting financial service providers and users.
In addition to new opportunities, there are many worries about the impact of technology on the financial and accounting sectors, such as the decrease in the demand for accounting personnel (persons acting as intermediaries). However, technology does not take away the jobs of accountants, but only helps to make their work more efficient. Accountants do not need to become a true technologist about blockchain technology, they need to understand blockchain and its impact on the accounting profession to quickly adapt to these changes.
Thus, to create a competitive advantage for ourselves in the field of Finance – Accounting in the future labor market, in addition to professional knowledge, we need to update information about technology as well as applications. new application in the working environment of the industry.
Source: tapchitaichinh.vn