---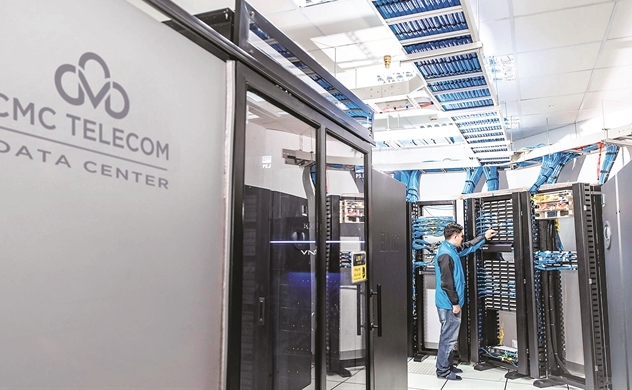 CMC data center. Photo: TL.
Data Center
 is becoming an alternative investment that is sought after by investors.
In the context of the wave of digital transformation being accelerated after the pandemic, data centers are becoming an attractive alternative investment type (Alternative Assets).
Motivation from WFH
According to Troy Griffiths, Deputy General Director of Savills Vietnam, there are key drivers behind the escalation in data center demand around the world. Such is the need for computers and digital tools, driven by the large-scale shift to work from home (WFH) by many businesses and organizations.
Digital infrastructure has never been more important to the global economy than it is now. During the first outbreak, from February to mid-April 2020, global internet traffic increased by nearly 40%, fueled by growth in video streaming, online conferencing, and games. online and social networks.
Savills data in the first quarter of 2021 shows that the demand for digital services has increased significantly compared to the increase of the previous decade. In 2020 alone, 59% of the global population was connected to the internet, compared with only 26% in 2010. Global internet traffic also increased 12 times.
Currently, most technological devices are applied for management and monitoring purposes. According to Cisco Systems, by 2023, communication between electronic devices (Machine To Machine – M2M) will account for 50% of the 14.7 billion connections. In 2018, M2M accounted for 33% of the 6.1 billion global connections. New applications emerging from 5G deployments will play an important role in the growth of M2M connectivity over the next two years.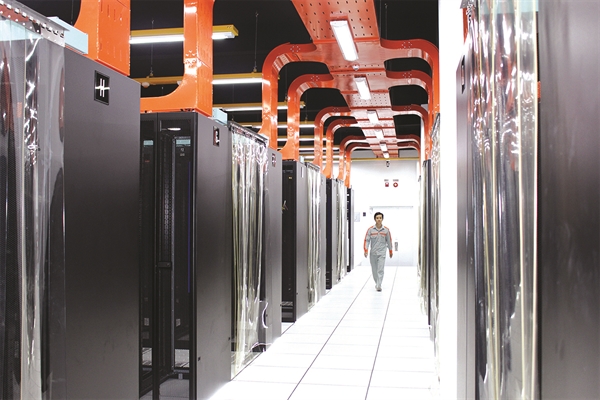 Photo: chungta.vn
The amount of data collected is also increasing at an unprecedented rate with the continuous development of the internet of things (IoT), artificial intelligence (AI), augmented reality (AR) or blockchain. By 2026, the size of the global data market is expected to reach $251 billion with an average annual growth rate of 4.5%.
Cloud infrastructure plays an important role in enabling businesses and governments to quickly adopt solutions to respond to the pandemic. According to Snow Software's global survey of 250 IT leaders last June, 82% of respondents said they have increased their use of the cloud to enable remote working, while 45% respondents plan to accelerate their cloud system capacity.
Data center charm
Usually, data centers have an unattractive appearance. These buildings are usually large, boxy, and unremarkable. But this is considered attractive real estate because it is so essential to today's life, providing everything for people, from shopping online to working from home.
The return on data center is quite attractive and is considered a safe investment. In the US, the most liquid market, the underlying yield ranges from 4-12%. In Japan, yields from the main data center are in the range of 4-5%, in Europe between 5-7%, Singapore 6-7%, Malaysia 7-7.5% and China 8-12%. Notably, data center returns are much higher than traditional investments like offices. The return on office market in Shanghai is 5.5%, in Singapore it is 3%.
Over the past 3 years, private non-specialist institutions have slowly entered the data center investment market, including general real estate investment trusts (REITs), investment managers, Institutional investors, asset funds, etc. This investment is expected to grow stronger in the coming years.
Southeast Asia is considered as one of the key regions driving global data center growth. Technavio estimates data centers in Southeast Asia will grow at a compound annual growth rate of 14% between 2019-2023.
Vietnam currently has about 27 data centers in big cities such as Hanoi, Ho Chi Minh City, Da Nang, Binh Duong, Can Tho… And there are nearly 30 Vietnamese enterprises providing data center services. and the cloud, such as Hanoi Telecom, FPT, CMC, Viettel IDC…
FPT plans to put into operation the largest data center in Vietnam with an area of ​​10,000m2, a total investment of 177 billion VND in Ho Chi Minh City and a data center in Hanoi with an investment of 213 billion VND. FPT also invested in building a data center of VND 150 billion in District 9, Ho Chi Minh City and a data center of VND 40 billion in Da Nang. Viettel IDC already has 5 data centers across the country with an area of ​​25,000 m2 and will build more large data centers in Hanoi (4 ha) and Ho Chi Minh City (3 ha).
According to Mr. Hoang Nam Tien, Chairman of FPT Telecom, the world is undergoing a digital transformation, so the need to bring systems and applications to the cloud is increasing. Therefore, Vietnam needs large, high-standard data centers that ensure system safety, data safety, and the ability to compete with international competitors such as Microsoft, Google, and Amazon.
"The average growth rate of the cloud market in Vietnam in the last 3 years is about 40-45%, while the average growth rate of the world is 29%. It is expected that by 2025, the growth rate of the Vietnamese market will remain at 40%, while the world average is forecasted to remain between 25-29%," said Hoang Van Ngoc, Director of Viettel IDC.
Of course, the pandemic will push this growth rate to new heights. "Southeast Asia sees markets at different stages of development and all with very different capacities, any set-up of the data center ecosystem will be uneven across the region. these countries. Assuming that cloud computing is a significant driver of data storage demand, the availability of this market has an impact on the growth of the data center segment," said Troy Griffiths. identify.
Source: Nhipcaudautu.vn