Industry 4.0 with breakthroughs in the field of artificial intelligence; in the direction of integrating artificial intelligence with the Internet of Things (IoT) and modernizing tools are beginning to change the entire landscape of warehousing and distribution services around the world, with an estimated 5.5 million new devices connected every day.
This revolution will increasingly expand the connection of non-traditional devices such as pallets, crane trucks, even trailers to the internet. E-Logistics causes businesses that want to follow this path to undergo a drastic digital transformation.
THE LOGISTICS OF E-COMMERCE
E-Logistics has its own characteristics with small orders, large number of orders, many types, fast delivery schedule, requiring high accuracy. In this area, technology plays an extremely important role. Currently, developed countries are gradually implementing e-Logistics, green logisitics… and applying cloud computing technology, Blockchain technology… This industry has also started to apply artificial intelligence or robots into implementation. some services, such as packing or unloading goods from containers, loading and unloading goods in warehouses, yards, etc.
Meanwhile, at present, Vietnam's logistics service providers apply technology to daily work at a low level, mainly using electronic customs declaration software, geolocation technology. car, email and basic internet… According to the data of Vietnam Logistics Business Association (VLA), currently, about 50% – 60% of businesses are applying from 2 to 17 different logistics services, depending depending on the size and nature of services of each enterprise.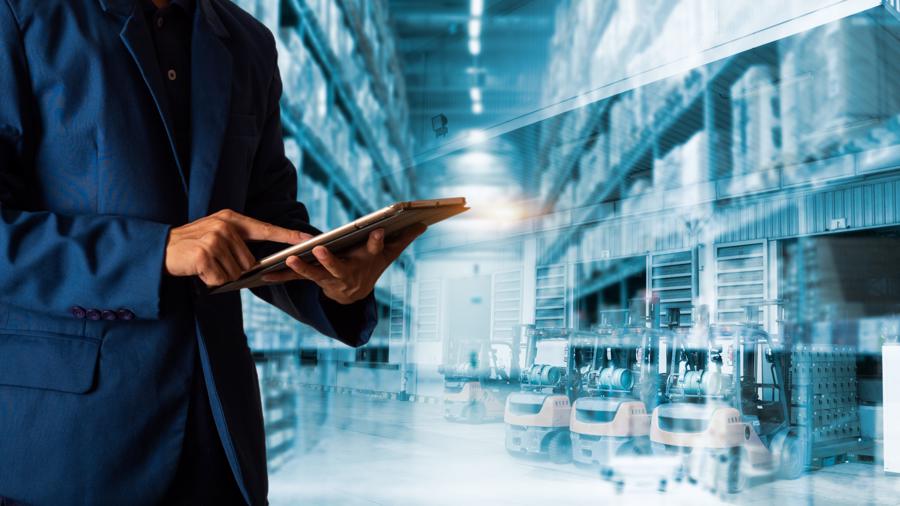 There have been a number of large enterprises that have successfully applied technology solutions to bring efficiency to logistics services, significantly reducing related costs. For example, electronic port (ePort) and electronic delivery order (eDO) at Saigon Newport; application of a total solution in logistics services at T&M Forwarding Company… However, Vietnam's e-Logistics industry is still being assessed as not developing commensurate with its potential.
The main reason is that at present, logistics enterprises in Vietnam are mostly small and medium-sized, so investment capital is limited, and IT-intensive human resources are weak and lacking. According to VLA, the majority of logistics and express delivery businesses in Vietnam are small businesses, of which 90% have capital of less than 10 billion VND, 5% have capital from 10 to 20 billion VND. For these businesses, the ability to participate in the e-Logistics supply chain is extremely difficult.
According to VLA, the digital transformation process costs between 200 million and tens of billions of dong. This cost is quite high for small and medium sized enterprises in Vietnam. Many businesses said that if investing in the direction of automation like foreign models and software, it costs a lot of initial investment; but if you do it yourself according to the internal model, it will take a lot of time, difficulties, costs and information technology human resources… Financial resources for digital transformation investment becomes one of the difficult problems to solve. currently available for businesses in this industry, without the support of the State and financial and credit institutions.
NEED FAST AND POWERFUL STEPS
According to a survey by Redseer1, about 86% of Vietnamese consumers will maintain or increase online shopping in the post-Covid-19 period. Although the proportion of in-house logistics services is increasingly focused by companies, third-party logistics services (3PLs) are expected to account for more than two-thirds of the share in the regional e-Logistics market. area. In addition to domestic names such as VNPost, Viettel Post, AhaMove …, international "giants" have also had their feet here such as Grab, Gojek or LalaMove.
In order to apply modern science and technology, catch up with the international level, follow the trend of forming the e-Logistics industry in the context of Industry 4.0, the state needs to have a policy to support a part of investment capital for e-business enterprises. Logistics. In addition, there is a policy to encourage high-tech enterprises to lease and transfer e-Logistics management software to Vietnamese logistics enterprises on the basis of free or preferential prices for enterprises. have the opportunity to use and participate in the supply chain e-Logistics.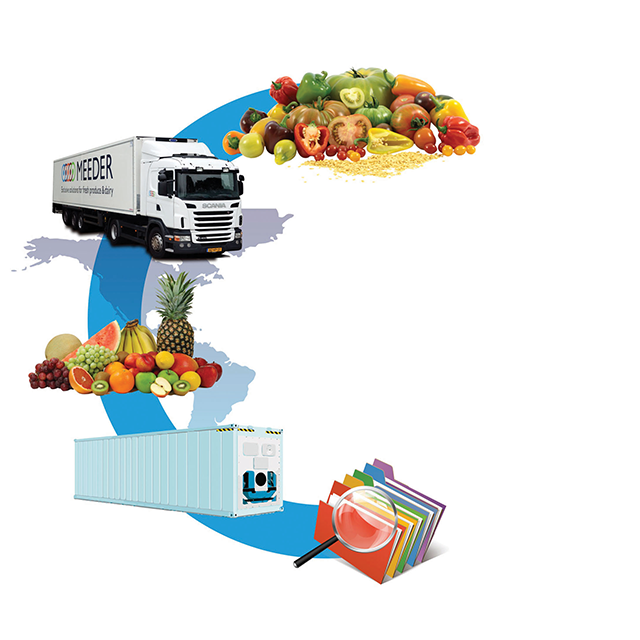 In addition, the Government needs to have preferential policies on tax, land rent and loan interest to support large-scale Vietnamese logistics enterprises to invest in warehouse systems, goods classification systems, etc. enough to compete with large foreign corporations.
For small and medium logistics enterprises that do not have the conditions to invest in technology or invest in warehousing systems, they can also participate in niche markets, small-scale, and single-product categories to serve businesses. Retailers, individuals doing e-commerce business on social networks or mobile application platforms. Operating in such niche markets will be more affordable for businesses because the quality requirements of logistics services for these customers are not too high.
Meanwhile, enterprises already operating in the field of logistics need to make more breakthroughs and further promote the application of modern technology, improve management capacity, strengthen cooperation and connectivity in the country and region. regional and global, well manage the supply chain, reduce costs, shorten the transit time of goods. Specifically, it is necessary to strengthen the application of modern science and technology according to the trend of forming the e-Logistics industry in the 4.0 Industrial Revolution to improve competitiveness, improve service quality and reduce service prices and fees.
In addition, it is necessary to have high-quality human resources in terms of practical skills, professional knowledge and English proficiency in logistics. According to a survey by VLA, only human resources for logistics service providers from now to 2030 will need new and methodical training of about 250,000 employees to not only meet domestic requirements but also work employment abroad, especially in the ASEAN Economic Community.
The scale of the e-commerce industry in Vietnam in 2020 is estimated to reach $13.2 billion, an annual growth rate of 15%. With logistics costs estimated to account for nearly 10% of the revenue of businesses, the sales of electronic logistics activities in Vietnam in the coming years will likely reach billions of dollars.
Source: vneconomy.vn