The Covid-19 pandemic has made e-commerce, online sales – online sales familiar to everyone. Many retailers have also joined in exploiting this potential market, you also find it necessary to participate in this supply spiral but do not know where to start.
You know that entering the e-commerce market and selling online at this time is not early, you will face fierce competition from other suppliers.
The following useful information will help you enter the market faster, more smoothly and successfully, without losing much of your 'tuition'.
Set up your own e-commerce strategy
Long-term strategy, you need to set a timeline for your efforts, what your specific strategy is and persistently implement it. Does this include your sales channels, do you only sell online or do you also have a physical store?
You will also need to decide on the range of products you will be stocking. Are you an expert on one thing or do you sell a variety of goods?
This is necessary to understand their capabilities and strengths.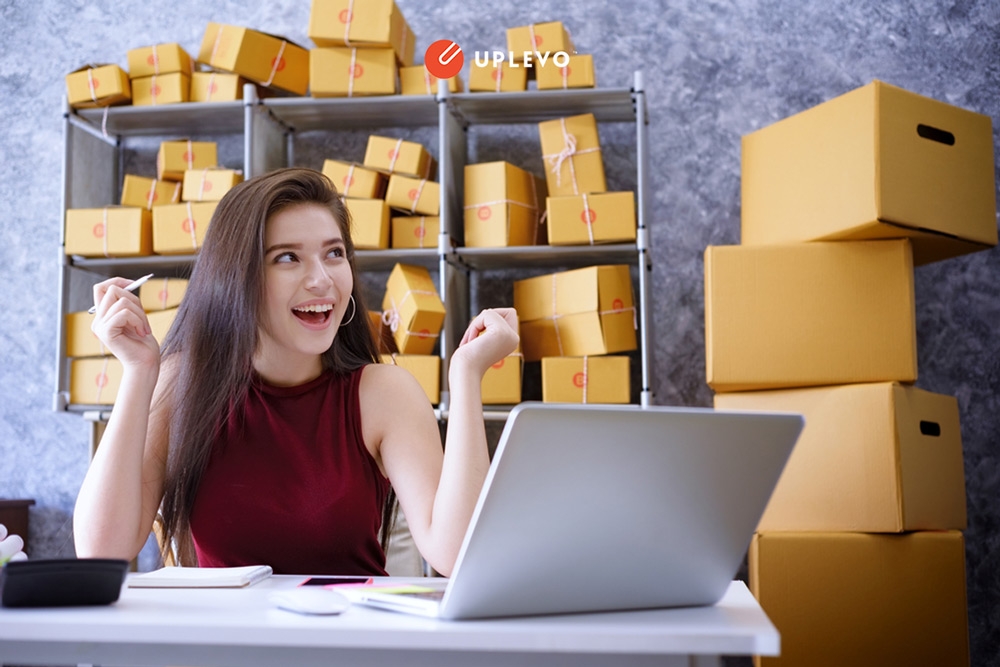 An online business does not cost as much as a traditional business but can still bring great profits (Artwork).
Think of every store on the internet that you can reach
Consumers don't think of using the internet on their mobile phones any differently than using a tablet, desktop or laptop computer.
You need to make sure you're delivering the right customer experience across all platforms.
Choose the right e-commerce software
There are so many different website options you can choose from, it's important to choose the right one for your business or type of business. Make sure you actively accept online payments. Most business stores have proper plans for marketing their products.
Affirming, proud of services and products for online customers
Businesses that want to succeed must commit to providing customers with the best service. It not only means that customers will always feel secure and have sympathy for the products and services that you bring.
Create a great delivery experience
If you execute your distribution strategy correctly, you will increase the conversion rate on your website and encourage customers to buy again and again.
Your delivery strategy includes pricing, services offered, product information, packaging, etc. It's really important to invest some money and think if doing this is right for your customers. or not.
Encourage customers to buy next time, come back to find you
Many businesses focus only on the first order but forget to receive the second order. You will need to find a variety of marketing methods to suit each stage of your journey. Testing, analyzing, evaluating the mayor is the way for you to come up with the most suitable plan.
Building your online brand is reputable, trustworthy
Online shoppers are increasingly savvy. Online shoppers won't buy from a site they don't trust. You need to work hard to build trust with your customers.
Trust needs to be built into every interaction a customer has with your business, including testimonials, customer reviews, delivering on your promises, and making sure all the information you put out is accurate. exactly.
Optimize your online shopping experience
Nothing you used to do in the business will end. In some ways, everything is in experimental mode. So you have to have a policy of continuous optimization, find the underperforming area and make it better.