In the context of complicated epidemic developments, agriculture still recorded positive results thanks to the effective application of the electronic trading floor along with the opening of the "green channel" of transportation, opening up opportunities to access the market. world for domestic production.
While many provinces and cities are still implementing Directive 16/CT-TTg of the Government on COVID-19 prevention and control, on the economic front, Vietnam has recorded the first export in the form of " cross-border e-commerce platform" on a platform built and operated by Vietnamese people.
Internet – An effective export channel
Perhaps this is the first time that Vietnam and many countries around the world have fallen into a closed-door situation when facing the COVID-19 epidemic. Thousands of transactions, conferences, seminars, trade and exhibitions to promote trade and investment in Vietnam and important export markets of Vietnam such as China, Korea, Japan, EU, US… must cancel or postpone implementation.
Goods are effectively distributed through e-commerce platforms.
However, overcoming the internal difficulties, with the participation of the whole system from the State management agencies to the consensus of businesses, the initial step of promoting online commerce has begun through meetings. online trade and then export promotion activities via the Internet.
Deputy Minister of Industry and Trade Do Thang Hai shared: From 2020 up to now, due to the impact of the COVID-19 epidemic, countries closed to prevent epidemics, making a series of traditional direct trade activities impossible.
Therefore, the Ministry of Industry and Trade has actively coordinated with ministries, branches, localities and foreign trade promotion agencies to promote the application of information technology and digital platforms in trade promotion. Thereby, more than 500 international trade promotion conferences have been organized online.
As a result, over 1 million online trading sessions have been conducted, hundreds of thousands of Vietnamese businesses have been supported to promote online trade with partners across 5 continents including 55 export markets of Vietnam. ; including major markets such as China, USA, EU, Japan and potential markets of Africa, Australia.
In addition, online trading activities have also timely supported localities with highly seasonally dependent agricultural products such as Bac Giang, Hung Yen, Son La, Ca Mau, Dak Lak, and Soc Trang to consume products through retail channels. E-commerce platforms Sendo, Shopee, Voso.vn… Thereby, contributing to solving difficulties for farmers, and at the same time attracting investment in processing and producing local agricultural products.
In addition, in order to innovate trade promotion to adapt to the Fourth Industrial Revolution, the Ministry of Industry and Trade has deployed to build 5 applications in 2021 such as software including a database system using general customer management (CRM); trade promotion ecosystem (VECOBIZ); trade promotion traceability portal ( www.itrace247.com ); information portal for import and export of goods ( https://vietnam.tradeportal.org ); online trade promotion training platform (E-learning).
Internet – a platform for trade promotion
Appreciating this new method, Mr. To Hoai Nam – Standing Vice Chairman and General Secretary of the Vietnam Association of Small and Medium Enterprises (VINASME) said, "Online trade promotion costs only 1/ 10 compared to direct promotion but many times more effective. The outstanding advantage of online trade promotion channels is to shorten the distance between partners, customers and businesses.
Because through online trade promotion, businesses can do global marketing, access information as well as deal with customers 24/7. However, this method also has many potential risks when applications for marketing or advertising and selling products can be used to sell low-quality goods, goods and services that are not commensurate with the selling price.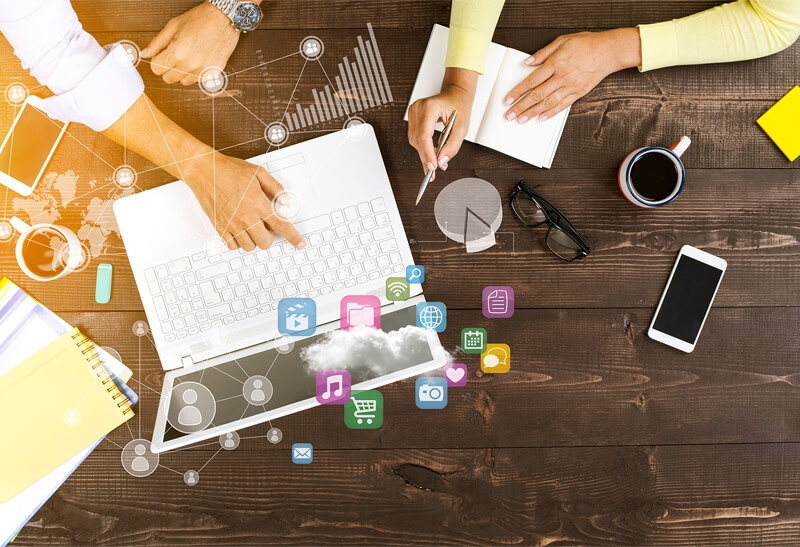 The Internet is also a good channel to promote the brand with distance requirements.
According to Mr. To Hoai Nam, in the past, VINASME often hosted national trade promotion programs with the organization of Vietnamese business delegations to participate in international trade fairs and exhibitions. However, to adapt to the new situation, VINASME has quickly adjusted trade promotion support to online for businesses.
Although the COVID-19 epidemic hinders trade promotion and makes it difficult to export, Vietnamese goods, especially agricultural products, are continuously granted passports to dock in difficult markets such as lychee exported to France. , Japan, Netherlands; Hung Yen longan goes to Europe and then plums, dragon fruit and many other agricultural products.
Ms. Vo Thi Ngoc Diep, Commercial Counselor of Vietnam in the Netherlands said: Although bringing Vietnamese lychee to the Netherlands faced many difficulties, but with the consensus of the State management agencies, the same efforts were made. With great effort from businesses, for the first time Vietnamese fresh lychees were officially imported into the Netherlands and distributed from this country to neighboring EU countries.
In particular, the plus point for this shipment of lychees imported from Vietnam this time is the iTrace247 traceability stamp, developed by the Trade Promotion Department, to increase the brand name for Vietnamese lychees.
Previously, thanks to online trade promotion, Vietnamese lychee was also successfully exported to France, Japan, etc., all of which are very demanding markets for product quality. Lychee fruit is sold here for nearly 500,000 VND/kg but still "sold out".
Minister of Industry and Trade Nguyen Hong Dien emphasized: From the beginning of 2021 until now, meetings to promote lychee consumption directly and online at domestic and international demand points to promote lychee consumption have been carried out. performed periodically and yielded many positive results.
Thanks to a stable market, lychee fruit has affirmed its brand in many "fastidious" international markets such as Japan, the EU… and the total export volume in 2021 will reach over 89,000 tons, accounting for 41.4% of total production. consumption amount.
According to Minister Nguyen Hong Dien, identifying agriculture as an area where Vietnam has many strengths and plays an important role in the country's sustainable socio-economic development, in the process of integration negotiations, the ministry Industry and Trade and ministries and branches always aim to achieve the best plan for Vietnam's agricultural products and fruits for export.
Currently, the Ministry of Industry and Trade is completing the necessary procedures to be able to export some agricultural products and local specialties to the international market through cross-border e-commerce, i.e. from manufacturers. export Vietnam to foreign consumers.
Source: dientungaynay.vn